A guest post by Katy Canales, Acting Curator, V&A Museum of Childhood
The V&A Museum of Childhood's collection of children's spectacles spans over 200 years. Their innovative and creative designs incorporate the technological and societal developments during this period, from the start of industrial-scale manufacturing to the founding of the National Health Service (NHS).
The earliest pair in the collection is an adjustable, wire framed set, hand-made in London, which date from around [?] 1800. In contrast, the most recent pair is a plastic, replica set from a Harry Potter fancy dress costume, mass produced in China from 2001-2 (fig.1). Despite the differences in date, production and purpose, they are strikingly similar in appearance with simple monotone frames, hinged legs and small round lenses. Other glasses which shares these features date from 1939, and were worn by Bruce Angus Ogilvie from Dundee (fig.2). Their adaptive, bendy design meant that they could be worn without snapping, under a gas mask during the Second World War (1939-45).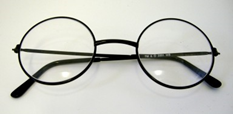 Figure 1. Harry potter costume, about 2011-2. Museum no. B.31-2003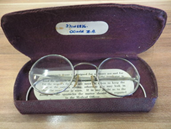 Figure 2. Spectacles and case; about 1939. Museum no. B.93-2014
By far the most prevalent pairs of glasses within our collection are the National Health Service's (NHS) 'C524 and C525 frames' (fig.3). These popular frames were issued for free to children between 1948-1986. Just like the adult '525 frames', these frames have a slightly winged top, a keyhole-shaped bridge, clear acetate pads, and the hinged sides are reinforced with a metal core. One point of difference in the design of the children's spectacles is that the legs curved inwards and the feet were made to be circled around the child's ears, in a bid to keep the spectacles from sliding off during play (fig.3). Made to last, these spectacles were available in a limited spectrum of robust, coloured cellulose acetate, with colours including ice blue, crystal, flesh, light brown mottle, dark brown mottle, and black.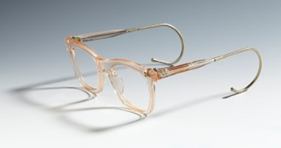 Figure 3. Child's spectacle Frames; British, 1960-69. Museum no. B.306-1996
The V&A Museum of Childhood also holds in its collection three templates, or jigs, which were used by opticians from the 1960s to make these now iconic glasses (fig. 4-6). These jigs, plus three pairs of early NHS children's glasses, have recently gone on public display at Design Society, in the Shekou district in Shenzhen, China, as an example of how British design responded to mass health issues. Design Society is a world class cultural institution designed by Fumihiko Maki, and is the creative collaboration between the China Merchants Shekou and the V&A Museum.
To find out more about the V&A Museum of Childhood please visit: https://www.vam.ac.uk/moc/collections/ or discover more about the Museum's objects here

Figure 4. Template for making child's spectacles; British, 1960-85. Museum no. B.314-1996
Figure 5. Template for making child's spectacles; British, 1960-85. Museum no. B.315-1996

Figure 6. Template (JIG) for making child's spectacles; British, 1960-85. Museum no. B.316-1996